Wellness Blogs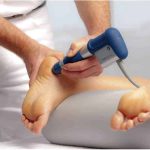 Plantar fasciitis is a common condition characterized by painful heels that can take the pep out of your step. This...
Community Care

We take care our communities! If you do not have any insurance, you may qualify for our low-cost rehabilitation program. Please contact us for details.


Registered Therapists

Our team is staffed with fully licensed clinicians who have the highest levels of professionalism and knowledge
Different Approaches

We take different approaches to increase the success rate of healing; our therapists integrate oriental medicine techniques with modem western medicine.
Direct Billing
All of our clinics are now registered with most of your insurance companies, let us to help you to submit insurance claims and pre-determinations directly.
Common Orthopedic Conditions